Dr. Nóra Szörényi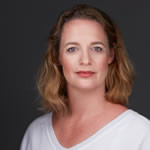 Nóra is the founding partner of Lendvai & Szörényi Attorneys at Law. Nóra has significant experiences in mainstream corporate law, economic law and media law.
Before establishing Lendvai & Szörényi Nóra worked as trainee,and later as lawyer for Réti and And Antall Law Firm (PwC Legal)(1996-2008). The firm Lendvai & Szörényi which was established together with her husband won the award of "Boutique Business Law Firm of the Year in Hungary 2012" from Global Law Experts in its first year of operation.
From 2008 Nóra is responsible for the full legal service of the Hungarian subsidiary of OmnicomMediaGroup a major client of Lendvai & Szörényi,.
Nóra graduated from ELTE Faculty of Law in 1999 and was admitted to the Budapest Bar in 2006.
In addition to her native Hungarian, Nóra speaks fluent English.
e-mail: nora.szorenyi@lendvaipartners.com