dr. András Lendvai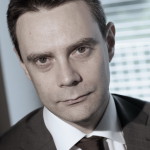 András is the founding partner of Lendvai & Szörényi Attorneys at Law. He is well-known as a specialist in IP and TMT matters and as an expert in corporate/M&A with special focus on transactions related to the media, IT and telecommunication sectors. András also has been involved in a number of high profile IP and TMT litigation cases.
Before establishing Lendvai & Szörényi, András worked as the Head
of the top-tier ranked IP/TMT group of Linklaters Budapest (2004-2008)
and the Regional Counsel of Bird & Bird (2009-2011). He has been ranked several times as a notable practitioner by Chambers Europe and European Legal 500 in IP, TMT and M&A. His firm, Lendvai & Szörényi won the award of "Boutique Business Law Firm of the Year in Hungary 2012" from Global Law Experts in its first year of operation.
His recent experience include:
advising the Hungarian subsidiary of global media companies in connection with the cross-border acquisition of a Czech newspaper distributor;
advising a Munich based global media company in connection with the restructuring of the equity structure of its Hungarian subsidiary;
advising a Hungarian investor in connection with the sale of an software company
and the investments in software developers;
advising a London based television broadcaster in connection with the infringement of the title
of a television series;
advising a Hungarian investor in connection with the investment in and the licensing of national and European patent applications;
advising a Hungarian festival organizer in connection with the protection and registration
of its basic trademarks;
advising a Hungarian power plant in connection with a patent infringement disputes (together
with patent attorneys);
advising Spanish private equity investors in relation to the sale and repurchase of an energy savings company;
advising a London based television broadcaster in connection with the prosecution and defense
of its international channel name;
advising a US based media agency group in connection with corporate, media and advertising matters;
András graduated from ELTE Faculty of Law in 1999 and was admitted to the Budapest Bar in 2003. He regularly publishes articles in relation to his core areas of focus
and is commonly invited as a speaker to conferences and lecture events. In addition
to his native Hungarian, András speaks fluent English and German.
E: andras.lendvai@lendvaipartners.com
T: +36 1 353 1165