dr. Balázs Lendvai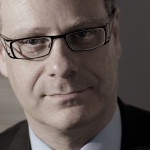 Balázs is the founding partner of Lendvai and Partners Law Office. Practicing corporate law for 20 years, he is a well known practitioner in M&A
and real estate transactions. Balázs advised clients in a number of high profile transactions, including domestic as well as cross-border acquisitions, real estate transactions, involving lease backs and built to suite. He has an in-depth knowledge of television production agreements. He represented clients
in litigations covering a wide range of law, including software, promissory notes, construction licenses, ownership and lease affairs, mandate and contractors' agreements.
Balázs regularly advises large investors on real estate transaction and private equity matter.
His recent experience includes:
advising a German private bank in connection with establishment its Hungarian organization, licensing, administrative reports, settlements, developing legal framework of the Hungarian operation; establishing branch office;
advising and drafting transaction documents in connection with acquiring a company operating
and developing a mobile payment system; representing a private equity investor in the course of negotiation;
advising and drafting documents in connection with a syndicate agreement among shareholders of a newly established mobile telephone company and the deed of foundation of a private company limited by shares;
advising in connection with restructuring of group of companies operating in several countries trading, developing, launching integrated enterprise resource planning (ERP) system;
advising in drafting agreement on producing television series prepared in international coproduction, legal assistance to the production. Advising and representing in connection with the exercise of tax expenditure related to the production.
advising and drafting documents in a complex development project whereby after the development the municipality sold the real estate acquired the city market that had been built by the investor;
advising and drafting documents in connection with acquiring a company owning a logistic centre, and leasing it to a multinational food trading company;
advising and drafting documents in connection with the sale of a company owning a leased office building, assistance at the financial negotiations;
advising and drafting documents in connection with the sale of a polluted real estate intended to be developed. Assisting in the course of administrative proceedings related to elimination
of environmental damage.
Balázs graduated from ELTE Faculty of Law in 1994 and was admitted to the Budapest bar  in 1997. In addition to his native Hungarian, Balázs speaks English and French.
e-mail: balazs.lendvai@lendvaipartners.com
T: +36-1-353 1165