dr. Benedek Sipőcz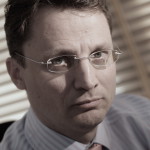 Benedek is the founder of Sipőcz Law Office. Benedek is known as a specialist in energy law, M&A and corporate law. He has been involved in high profile energy related and M&A transactions. Before joining Lendvai and Partners Associated Attorneys in 2013, Benedek worked as legal advisor at prestigious law firms and held in-house positions. He was in-house counsel at Budapest Bank Rt (member of GE Money Bank) from 1997 until1998. Between 1998 and 2004, he worked as an associate at Dewey Ballantine Budapest. From 2005, he worked as senior associate at Baker & McKenzie Budapest. From 2006 until 2012, Benedek was the general counsel and responsible for legal and regulatory affairs, at the AES subsidiaries in Hungary (including AES Tisza Erőmű Kft). He also filled the position of AES Tisza's commercial director in 2010.
Benedek's professional expertise covers energy, M&A, corporate and finance. He gained experience
on retail and corporate financing and banking operations. Benedek worked on significant transactions on mergers and acquisitions, corporate law and energy law. On energy law, he has an in-depth knowledge of the entire spectrum of legal and regulatory aspects of the industry, including commercial, financing and licensing matters. He was also involved in a high profile international litigation cases in energy law.
Relevant experience/transactions (gained at previous positions)
Energy:
Benedek has comprehensive and large experience of the energy sector's legal and regulatory aspects:
negotiating and drafting long term power purchase agreements, fuel supply agreements (gas, oil, coal, biomass, etc), heat supply agreements; ancillary services agreements; electricity trading agreements (EFET);
advising on carbon related questions: ETS, EUA, ERU trading and settlement matters, Joint Implementation (JI) agreement;
managing long term project financing matters and ongoing corporate financing matters, collateral issues;
managing and coordinating internal local law matters regarding an ICSID arbitration
and lawsuit in front of the ECJ;
managing various licensing matters such as drafting and filing generation suspension and restart licenses, managing compulsory off-take license issues;
advising on FCPA compliance matters;
advice in connection with the sale of various gas activities by a listed company to a foreign investor;
targeted due diligence of the contracts of a company engaged in co-generation;
advice in the acquisition of a large power plant in Hungary as well as in the divestment related to the same target;
advice related to long term agreements to a Hungarian large power plant and its foreign owner;
Mergers and Acquisitions
advice to a listed large energy company related to the sale of its various gas activities;
advice to listed large company related to the due diligence and acquisition
of an info-communication company;
advice to a foreign investor related to the due diligence and participation in the tender
of the privatization of a major infrastructure asset in Hungary;
advice in the acquisition of a large power plant in Hungary as well as in the divestment related to the same target (M&A Deal of the Year);
Benedek graduated from ELTE Faculty of Law in 1994 and was admitted to the Budapest Bar in 1997. In addition to his native Hungarian, he speaks fluent English.
E: benedek.sipocz@lendvaipartners.com
T: +36 1 353 1165;